With over 20 years of experience, My Home Solution offers high-quality carpentry services you can depend on. We handle everything from installing baseboards, doors, doorframes, window trim and crown moulding to custom projects such as closets, shelving or storage solutions.
It's the extras in an interior that really make a home unique and give it character. We have the equipment and the skill to do these projects for you from start to finish.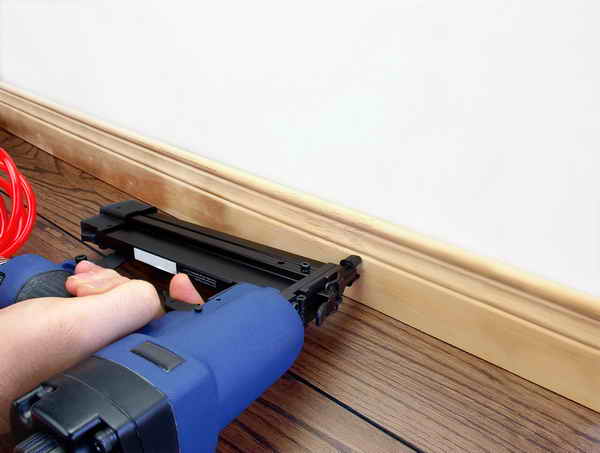 We had Tomas of My Home Solution complete two kitchen projects for us. The first was customizing and installing an Ikea kitchen for our basement suite. The second was a remodel of our upstairs kitchen. The projects involved building custom cabinets and drawers, installing trim and gables and a mosaic glass tile backsplash. All work was done with precision and we loved the final outcome.  What we like about Tomas is that he's approachable, professional and willing to collaborate with the homeowner in regards to project ideas. He has contacts with other trades who also do quality work. We would not hesitate to use Tomas again for any future projects and highly recommend him to anyone looking to do the same.

We hired Tomas to renovate the kitchen in our basement suite. The work involved new cabinets, countertops, sink/faucet and associated plumbing as well as flooring. It was a challenging project as the floor had a slope and the walls were not plumb. We were impressed with the quality of work; Tomas was always on time, polite, and trustworthy. We also felt Tomas had our best interest at heart as he provided recommendations that saved us money. On several occasions, he went out of his way to assist us on the project that really was above-and-beyond. We would have no hesitation in recommending Tomas.

I hired Tomas to build a custom closet system. I was very impressed with his attention to detail, especially when it came to creating a practical design for the space that I had. The final product was exactly what I needed. Tomas goes above and beyond for his clients. Despite an unexpected elevator malfunction in my building, Tomas hauled all materials and tools up 10 flights of stairs to deliver the project on time. I have already recommended him to several friends and will continue to do so.